Seminar & Workshop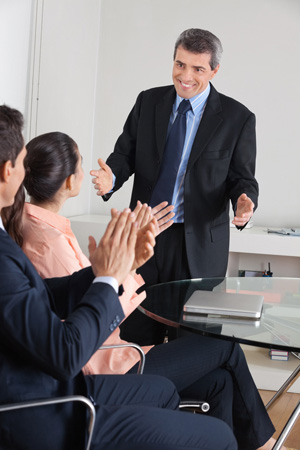 Maximum GRI benefits are achieved when company leadership and managers attend the seminar in the interpretation and application of GRI information for recruitment, employee motivation, organizational design or leadership.
The insights and practical impact of learning the GRI begin immediately by working on your own real cases from the first minutes of our seminars. Certification happens upon completion of the seminar and minimum practice.
Multiple Learning Venues
Nothing works as well as social interaction to learn about human beings, people management, and the GRI. We provide two types of events where active participation as well as working with the manual and interacting with the platform play a key role in the learning process.
The GRI seminar is provided off-site or on-site for individual companies, or open off-site for people of different companies. Learning about your own GRI profile, your team or your organization brings immediate understanding and actionable takeaways.
The executive workshop is delivered on-site only, for introducing the GRI language and for team building applications.
Ongoing Educational Support
Participants are provided access to the GRI platform and a manual. Case studies help participants learn faster and in greater depth. Upon completion of the seminar, you continue to access innovative ways to learn about the GRI through online tutorials and quizzes within the GRI Platform. The learning progress is assisted with webinars and support from senior consultants.
GRI Seminar
Components of profiles and their interpretation
Application to job demands and team structure
Application to recruitment and management
Methods and best practices for delivering profile information to others
Review of pattern reference groups and their value/application
Applications in organizational development

Managers, Supervisors, Executive Leadership, HR Experts.
Private on-site or open seminar at Growth Resources or Affiliate location
24
Executive Workshop
Introduction to the GRI profiles
Application to self-awareness
Application to job demands
Applications to team building

Executive Leadership, Managers and Supervisors.
Private on-site
4
Calendar
Register for our seminars. They are organized in Silicon Valley or at various locations on a regular basis. Contact your Consultant for additional date options for on-site workshops and on-site or off-site seminars in your area.