How the GRI is Different
The GRI stands out from other approaches and systems by offering a unique mix of proprietary tools, learning components and support.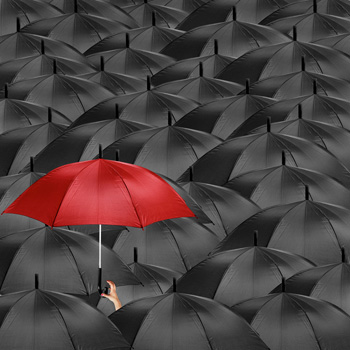 Large scope of applications: Thanks to its reliability, validity, and ease of use through the GRI platform, the scope of applications of the GRI is large including: recruitment, team building, conflict resolution, leadership development, organization development, communication development, sales, performance reviews, etc. Most systems are usually limited to few applications.
The GRI platform: The GRI platform is a unique collaborative space where individuals, managers, and teams can learn, share, invite others to complete the GRI survey, and collect and analyze information. Most systems do not offer a collaborative space. The platform offers unique tools to:
recruit, interview, select, and onboard candidates.
build teams.
reach consensus on job requirements thanks to the platform's capability to aggregate complex information about a position in one place.
GRI profiles: Most systems simply provide printed reports—useable as broad overviews yet impractical to apply, especially once they are filed away in personnel records. With training in the interpretation of the GRI behavior profiles, and consistent access to the GRI Platform, users have the ability to quickly and effectively apply precise information in a broad range of work-related applications. (We do provide written reports for untrained users.)
Dynamic model of personality: We not only measure one's predictable, repeatable pattern of behavior, but also how one adapts to his or her environment. We call our model "dynamic", referring to the elastic nature of our personality to adapt and evolve. Very few models of personality acknowledge that component.
Key dimensions: Unlike many systems that measure a laundry list of traits, the GRI focuses on a limited number of key, work related, replicable factors among individuals of different age, culture and gender. We analyze how the factors influence each other and define one's unique behavior pattern.
Team focus: Individuals are understood within the context of their team. How individuals complement each other in order to reach common goals and how a manager or leader's style impacts others in the team are important information for understanding the path to team success. Rarely do other systems allow team analysis in real time and as effectively as we do with the GRI.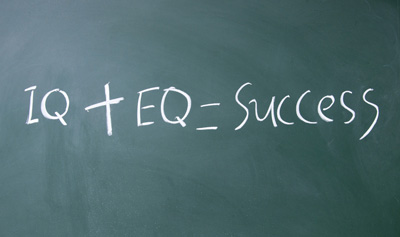 Scientific: We perform all needed statistical computations to make sure our metrics meet the highest standards. Our scientific approach applies not only to the measurements but also to written reports, training, and use of the system.
International/global approach: GRI survey is translated in 23 languages and additional languages are currently in development. Not all assessments can meet the requirements of multinational organizations.
Scalable: The GRI can scale within an organization, providing managers, executives and employees alike with a unique language to address complex people issues. Online access and learning modules speed integration and usage within a company. Most other systems stay in the hands of few experts.
Awesome seminar: The learning outcomes of management and leadership development trainings most often vanish in a few weeks. Not with the GRI. Our GRI seminar is the most stimulating element provided to our clients. GRI knowledge starts to benefit, stick and grow from the first minutes.
Consultant and facilitator support: GRI is delivered with the assistance of consultants, facilitators, and trained users within your company. This multi-level support enables you to apply the best of GRI information in the most efficient manner wherever and whenever it is needed.
And in addition the GRI is:
Easy to use: The GRI survey is easy to complete, taking roughly 10 minutes. Results, powerful predictive analytics, and useful tools are then accessible online 24/7. The complexities of human behavior are broken down into simple, manageable components. Few systems generate so much reliable information in such a short time with the same clarity on what is measured, what is not, and how it can be applied to improve performance.
Easy to learn: Interpretation and application of GRI profiles and platform features are quickly learned through the GRI seminar, online tutorials and quizzes, and webinars. Learning is facilitated and supported by GRI consultants and facilitators.